Donor Report Back Fall 2022
These have been a busy past few months: Here's a look at what we've accomplished together thanks to YOUR support.
From tackling Bill C-11 in the Senate, demanding the Right to Repair, and fighting the widely criticized Bill C-27, OpenMedia has been hard at work. Here's a look at all the OpenMedia community has achieved in just a few months. This impact is only possible with the support of our grassroots community donors like you!
WIN: Escalating the fight against C-11
In May 2022, we delivered over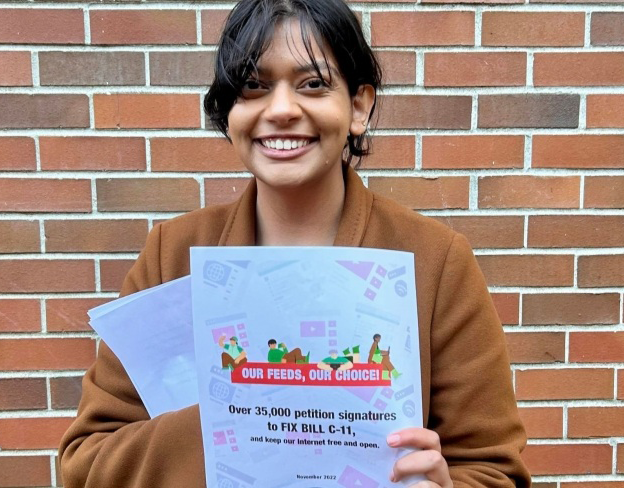 27,000 messages from our community members to MPs and the Department of Canadian Heritage. We've taken the fight to the Senate with even more support, with over 80,000 messages. Since then, the petition has grown even more to over 70,000! Thanks to the hard work of the OpenMedia community, we gave your message to the Senate Standing Committee on Communications and Transport, demanding they fix Bill C-11. YOU and countless others spoke up against this dangerous legislation that has the power to restrict or manipulate users' online experiences and attacks freedom of expression.
WIN: Demanding Privacy on C-27
In October, we delivered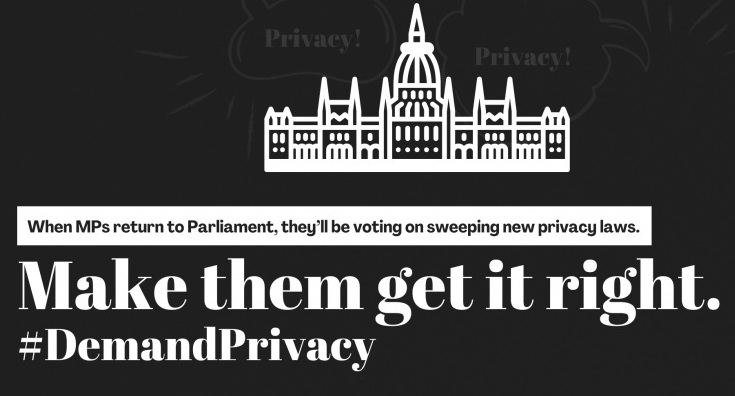 11,000 signatures and 6,000 letters to Parliament demanding amendments to Bill C-27. This proposed law fails to recognize privacy as a fundamental human right and instead creates more exceptions to consent that reduce your ability to exercise control over your own information. With YOUR support, we're fighting for the implementation of strong digital privacy protections for all Canadians.
WIN: Access & Affordability
In November, OpenMedia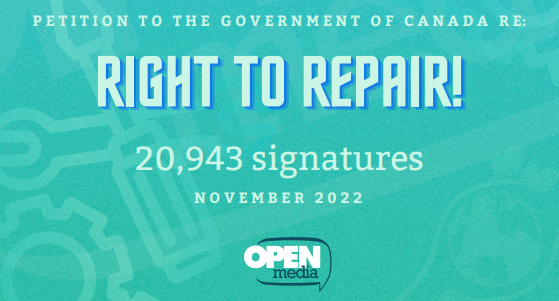 delivered over 20,000 petition signatures urging our government to pass broad right-to-repair legislation in Canada. This impactful message comes at a crucial moment, as Parliament considers a private member's right to repair bill, Bill C-244. Our community also spoke up about Telus Credit Card fees and called for aggressive targets for competition and affordability in Canada through the Minister of Collapse campaign. Thank you for making your voice heard!
THANK YOU FOR YOUR SUPPORT
Thank you for your support of OpenMedia. These past few months have been some of our busiest yet, and many of these fights have only just begun. We cannot thank you enough for your support during these trying times. When you donate to OpenMedia, your contribution enables us to make an impact at every level of decision-making in our government. Across the country, organizations have seen cutbacks in funding because of rising inflation and, consequently, tightened budgets. This could not be happening at a worse time for the free and open Internet.
In times of uncertainty, we all need to keep our costs low, and we truly appreciate every ounce of support we receive from our community. The topics we fight for are more important than ever, especially to rural and low-income Canadians who need this affordable access to the Internet. We won't stop calling for the changes that empower you; your rights, your privacy, and fast and affordable Internet access. From the bottom of our hearts, thank you.