Setting the record straight: How the CRTC's decision on MVNOs tanks cheaper cell phone prices
The CRTC made the decision rejecting full MVNOs to benefit Big Telecom — not you.
For a deep dive into the CRTC's MVNO policy decision, please check out this accompanying article by CIPPIC's Tamir Israel.
On April 15th, 2021, the CRTC issued a decision that largely rejected introducing new mobile virtual network operators (MVNOs) — low-cost alternative providers — to Canada. Instead, the decision doubled down on our current dysfunctional cell phone market, hoping that modest support for existing regional carriers like Vidéotron and Eastlink can even out the playing field with Big Telecom.

You wouldn't know the decision was mostly a no to new MVNOs by asking the CRTC, though. Via a heavily-spun press release, the CRTC muddied the water for folks trying to understand just what the decision meant, claiming they had approved MVNOs for the Canadian market.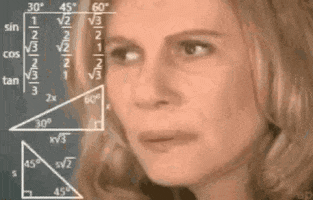 At OpenMedia, we take issue with the government claiming one thing but doing something else entirely — especially something that harms people in Canada. So is the CRTC's headline an honest assessment of what happened? Let's dig in and find out.
First, a little on what MVNOs are and how they work. MVNO stands for mobile virtual network operator. Put simply, they're third-party carriers who buy access to wireless networks owned by other companies in order to resell services to you and me without building physical towers themselves.
When you've got a comfortable market oligopoly, though, why offer fair rates to competitors for access to your network? Big Telecom has no interest in letting MVNOs in fairly, which is why for MVNOs to develop a meaningful presence in Canada, the CRTC needed to have a) permanently mandated open access to all of Big Telecom's networks for MVNOs, and b) set fair rates for said access. That would have meant that MVNOs could permanently sell services to people in Canada for less than we're currently paying with Big Telecom, offering up greater choice and directly cheaper prices. Even for customers that may have stayed with their existing provider, the existence of affordable prices from MVNOs would have stimulated competition, forcing telecom giants to lower their own prices to keep up and making wireless services cheaper across the board.
But the April 15th CRTC decision doesn't do any of that. In plain language, the decision means that full MVNO access to incumbent networks will not be mandated by the CRTC. Instead, a short list of existing regional providers, like Vidéotron (QC) and Xplornet (MB and AB), will be allowed to purchase access to Big Telecom's networks — but only within regions where they've already purchased spectrum (i.e. a "lane on the highway" to transmit wireless signals), and then only for seven years! After that period, they'll be forced to go back to only selling services where they have physically built their own networks.
This approach to supporting MVNOs is so restrictive that it can barely be called an approach at all. A company new to the market that would like to offer us MVNO services would first have to become a local wired Internet provider, then purchase spectrum — and then could only offer limited, time-bound services while they build out the physical infrastructure. This isn't about giving Canada all of the great benefits people were hoping to gain from MVNOs; it's about tapping the MVNO model in service of a regional provider model that has already failed us. It slams the door on nearly all of the competitors that have been waiting for years to bring cheaper cell phone plans to Canada, and outright rejects a permanent place for virtual providers of any kind in our wireless market.
To illustrate, let's consider the case of Mint Mobile. Mint is an American MVNO co-owned by Canadian actor Ryan Reynolds, and one of the more famous examples of this type of carrier. Under the CRTC's decision, Mint Mobile (and many others like it) will still be locked out of Canada unless they meet the following criteria:
Already be an existing regional provider in Canada,
Own spectrum in, or adjacent to, any & all areas where they want to operate as an MVNO,
AND, intend to physically build towers in those areas within seven years, if they hope to continue selling services there after that period.
As you can see, the CRTC's assessment that they've meaningfully bolstered competition and opened Canada up to MVNOs just doesn't hold water. It doesn't take a telecommunications expert to understand that this decision blocks the vast majority of potential MVNOs waiting on the sidelines to inject services-based competition — and lower prices — into Canada's cell phone market, and instead reinforces the expensive and dysfunctional status quo.
Things may be looking bad for MVNOs right now, but the fight isn't over yet. There's still an appeals process with the CRTC and federal cabinet that could see this decision overturned (more on that soon in an upcoming campaign from OpenMedia — stay tuned!).
But even a good MVNO regime can't do it all. If we want a future MVNO win to count, we can't let the disastrous impacts of a Rogers-Shaw sale on market competition in Canada drown out any future benefits of MVNOs.
Introducing more small competitors, and keeping the short list of existing service providers from shrinking, are two sides of the same coin. If it was important before to block the Rogers-Shaw deal, it's absolutely critical now. If the government lets Rogers buy Shaw, the drastic loss of choice in our already-brutal wireless market could be too much for even MVNOs to offset.
For years, Prime Minister Trudeau and Minister Champagne have promised to improve wireless affordability in Canada, while our prices have fallen further behind our international peers. It's time for decisive action — starting with blocking Rogers' bid to purchase Shaw, and continuing to reform the Telecommunications Act to mandate full MVNO access at fair rates. If the CRTC doesn't believe it has the mandate to make real change, it's time for the government to give it to them.
Image Credit: "Woman in black jacket wearing blue sunglasses holding iphone", by Jayana Rashintha licensed under Unsplash License