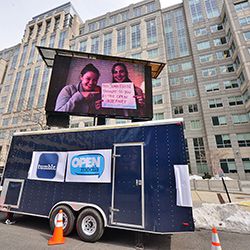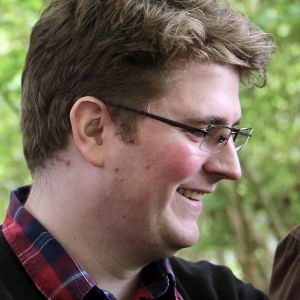 OpenMedia original article
Well, Internet, we did it. We stopped the Internet slow lane.
Well, Internet, we did it. Today, the U.S. Federal Communications Commission announced the strongest Net Neutrality rules possible. Experts everywhere agree that the new rules will entrench net neutrality and prevent telecom conglomerates from creating 'slow lanes' on the Internet.
Here's the bottom line: This is a historic victory for the Internet and for Internet users everywhere. The telecom companies were looking for the legal tools to squeeze every last cent out of every last Internet user. But today, they lost those tools. This is because millions of Internet users, hundreds of tech companies, and dozens of public interest groups stayed vigilant for over a year.
The rules came after a massive, year-long campaign involving over 5 million people from across the U.S. and around the globe – many of whom spoke out through our campaign at https://StopTheSlowDown.net (which, as of this morning, we turned into a 'VICTORY!' landing page to celebrate the Internet's big win). It's been incredible to see how this campaign brought together an inspiring coalition of open Internet groups, public interest groups, civil rights organizations, and web companies.
We delivered your voices at every possible opportunity. We helped get you on the FCC public docket, took your voice to the White House, and met with FCC Commissioner Mignon Clyburn. And yesterday, we parked a giant 11' by 17' Jumbotron opposite the FCC headquarters in Washington, D.C. to stream the messages of over 30,000 Internet users. In fact, the jumbotron was so big and so loud (it did, after all, have a 4000 watt speaker system attached), that the FCC phoned the police and asked us to turn it down… which, of course, we didn't do.
https://docs.google.com/a/openmedia.ca/file/d/0B0kOmNnP0fAYZzY2NkhWekdlRDQ/edit
Today's decision was monumental, and historic. It also shows what is possible when people come together and stand up against entrenched, powerful interests. The telecom lobby wields enormous influence in Washington which, for years, they've used to rig the system to keep prices high and to crush alternatives. But millions of us pulled together and proved that when the Internet stands united there's nothing we cannot achieve.
Now, enough talk. It's time to go celebrate! We're inviting people to submit messages to celebrate today's landmark victory at https://StopTheSlowdown.net, so please go for it.
In the meantime, threats to Net Neutrality continue to emerge around the globe - in Canada, in India, and elsewhere. Make no mistake: there's still work to be done on the U.S. case. Threats from telecom companies to sue the FCC over today's decision have been cropping up for weeks leading up to the decision. And while threats from Congress appear to have subsided, who knows what tomorrow will bring.
I wrote something nearly a year ago when this whole campaign started. I think it's worth repeating here:
The rules we choose to govern the Internet will have a major impact on the type of society we aspire to. From its inception through to the present day, the Internet has always promised to level the playing field – to improve access to knowledge, provide new economic opportunities for a burgeoning class of innovators and everyday citizens, and counter the media monopolies of the 20th century, ushering in an era of genuine and authentic choice.
But these promises were never guarantees. This is why the fight for net neutrality is, essentially, a fight for Internet freedom, and the fight for an open society that allows each of us to reach our fullest potential.
And we think those are promises worth fighting for.
Well, Internet, today you did it. Congratulations. Now, go do something you love online, and when you do, please share it with us at https://StopTheSlowDown.net. :)
–Josh
Comments