It's showtime: Break up the Big Three and Overhaul Canada's Mobile Market
A generational opportunity to overhaul Canada's mobile market and bring more choice and lower prices is here. This is how we turn it into a national movement.
I probably don't need to tell you this again, but you pay too much for your cell phone plan and you are probably sick and tired of it, like the rest of us.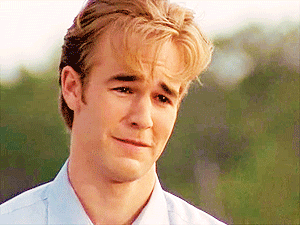 The Big Three (Bell, Telus and Rogers) account for approximately 92% of the revenue in the wireless market and they also happen to own other brands often perceived as "the smaller guys" — Virgin, Koodo and Fido. The stronghold of these three providers over our wireless market has limited competition and means people like you keep paying some of the highest prices in the world for their cell phone plans.
But thanks to thousands of people across Canada who have spoken out to demand more choice and lower prices, the Canadian Radio-television and Telecommunications Commission (CRTC) is finallyreviewing our wireless market.
Just so you get an idea over 82,000 people have called on the government for more choice of mobile providers and lower prices through multiple OpenMedia campaigns over the past few years such as:
So we are now at a pivotal moment, in which we've been presented with a historic opportunity to revamp our wireless market and bring in new providers that can compete on par with Bell, Telus, and Rogers. This would mean more choice and lower prices. When similar reforms were introduced in Mexico, phone bills dropped by 44% in 5 years!
But this monumental change isn't going to happen overnight, and our community's long-standing efforts won't stop here. We need to make sure the CRTC knows quick fixes won't do and that what we need is a fundamental change to how the system works.
Our cellphone prices are so high that thousands of people are priced out of the market entirely and those who can pay, pay way too much relative to our international counterparts.
The exorbitant cost of our data has Canada ranking among the lowest Organisation for Economic Co-operation and Development (OECD) countries in terms of data used per subscriber, and the gap between Canada and other countries' wireless affordability continues to grow.
Canada's wireless subscribers also paid an exorbitant $1.2 billion in overage fees alone in 2017. And our choice of providers is so limited that even if you wanted to leave your provider, you are still confined to the Big Three and their flanker brands (e.g Fido, Koodo and Virgin), who offer similar overpriced plans with meagre amounts of data.
Yet, the Big Three are making a killing and mobile market revenues in 2017 reached an all-time high of $24.5 billion. And our Canadian telecoms pocket approximately $40 per Gigabyte— that is 70 times as much as the telecoms in India and 23 times as much as the telecoms in Finland.
Does this seem right to you?
Everyone in Canada should have access to a plan with enough data, voice minutes, and text to meet their needs at a price they can afford without having to sacrifice other basic needs such as food.
Moreover, people's frustration with their cell phone providers in Canada and Big Telecom's misleading and aggressive sales practices are well documented and have been at the centre of the public eye over the past year.
We need to put an and to this trickery now! Together, we can build a national momentum for a revamped wireless market that serves customers needs, rather than deepen Big Telecom's pockets.
Help spread the word by sharing this petition with everyone you know: https://act.openmedia.org/BreakUpTheBigThree