Happy Valentine's Day from OpenMedia — we made you something!
Share your love for the free and open Internet with some digital rights-themed valentines cards!
It's Valentine's Day, folks! This year, we're adding a bit of OpenMedia flair to the international day of love.
Our crafty campaigners wanted to make the community something special to mark the day. They've combined Internet affordability, privacy reform, and the art of graphic design to bring you…digital rights Valentine's Day cards!
(Aren't homemade gifts the best? 😛 )
We'd love to see you share these valentines with your friends and family (or politicians...?) on social media. Note: If you'd rather share these cards in French, you'll find those versions included below!
To download our Valentine's Day cards to share on social media, just follow these instructions:
On desktop, right-click the image and click Save As to download it to your computer.
On mobile, save the image to your device's camera roll.
Now you're free to upload these valentines to the social media platform of your choice!
English: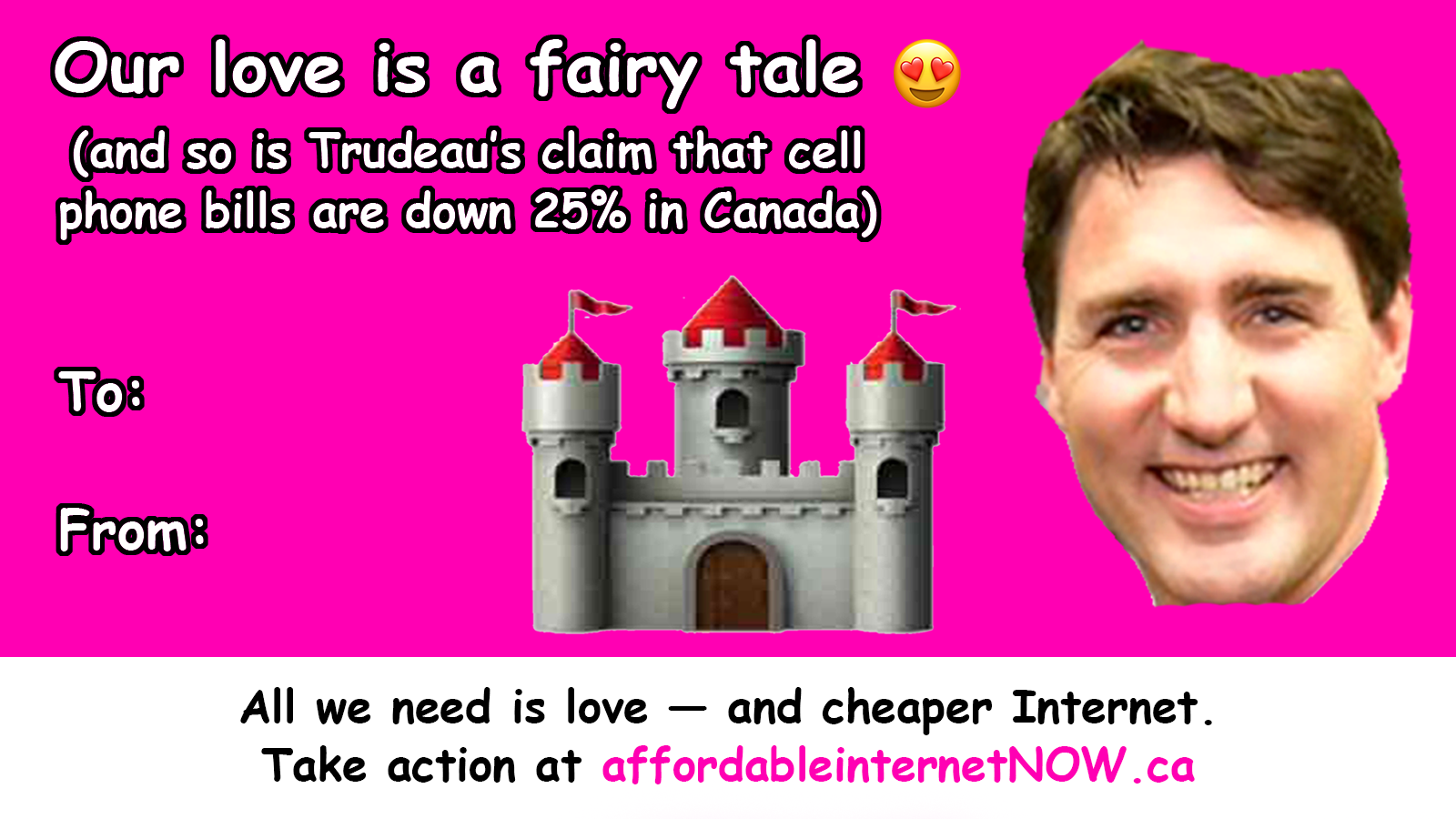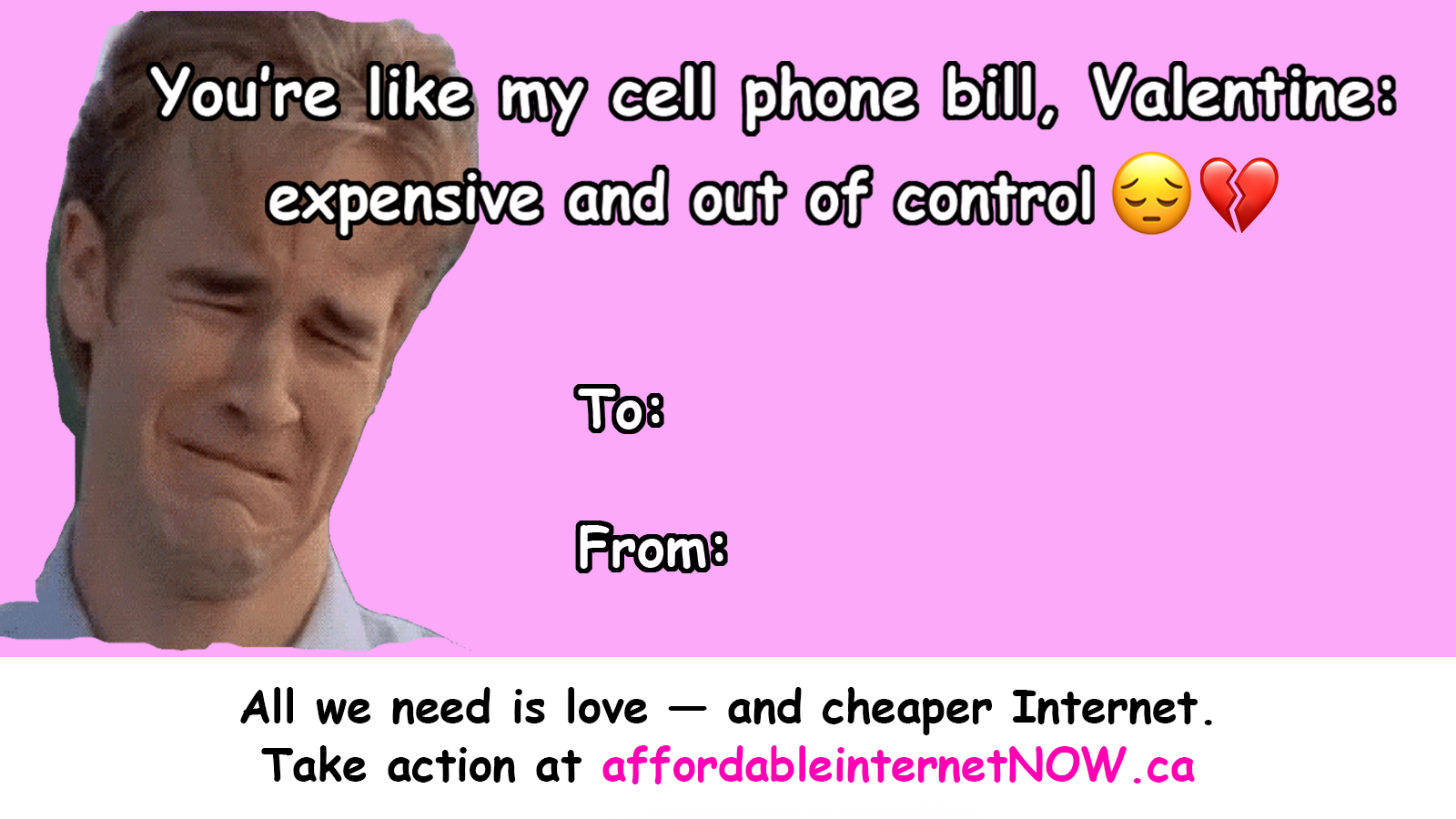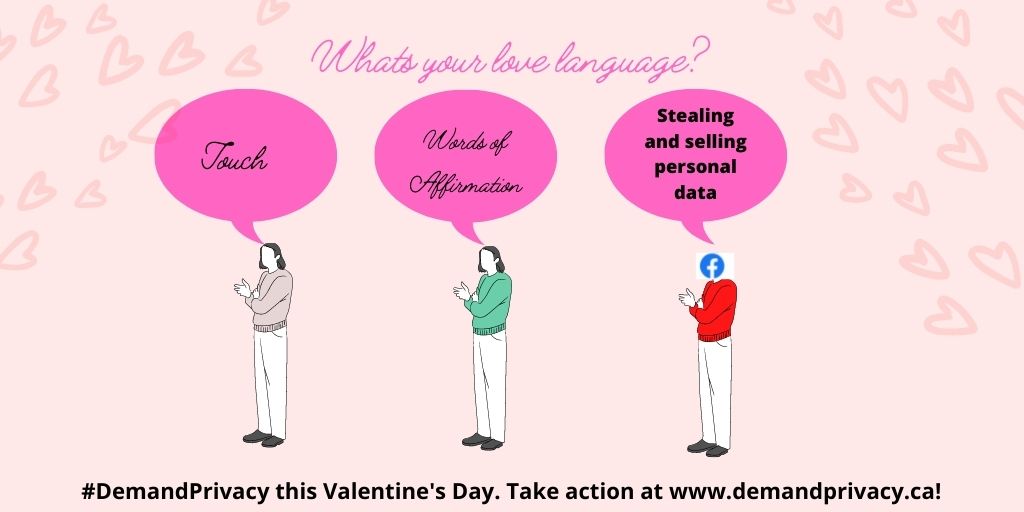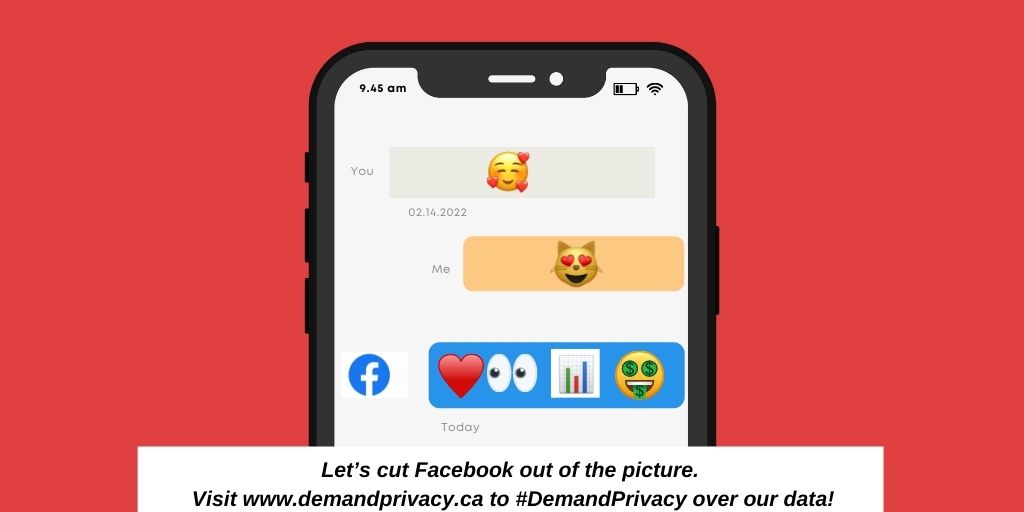 Français: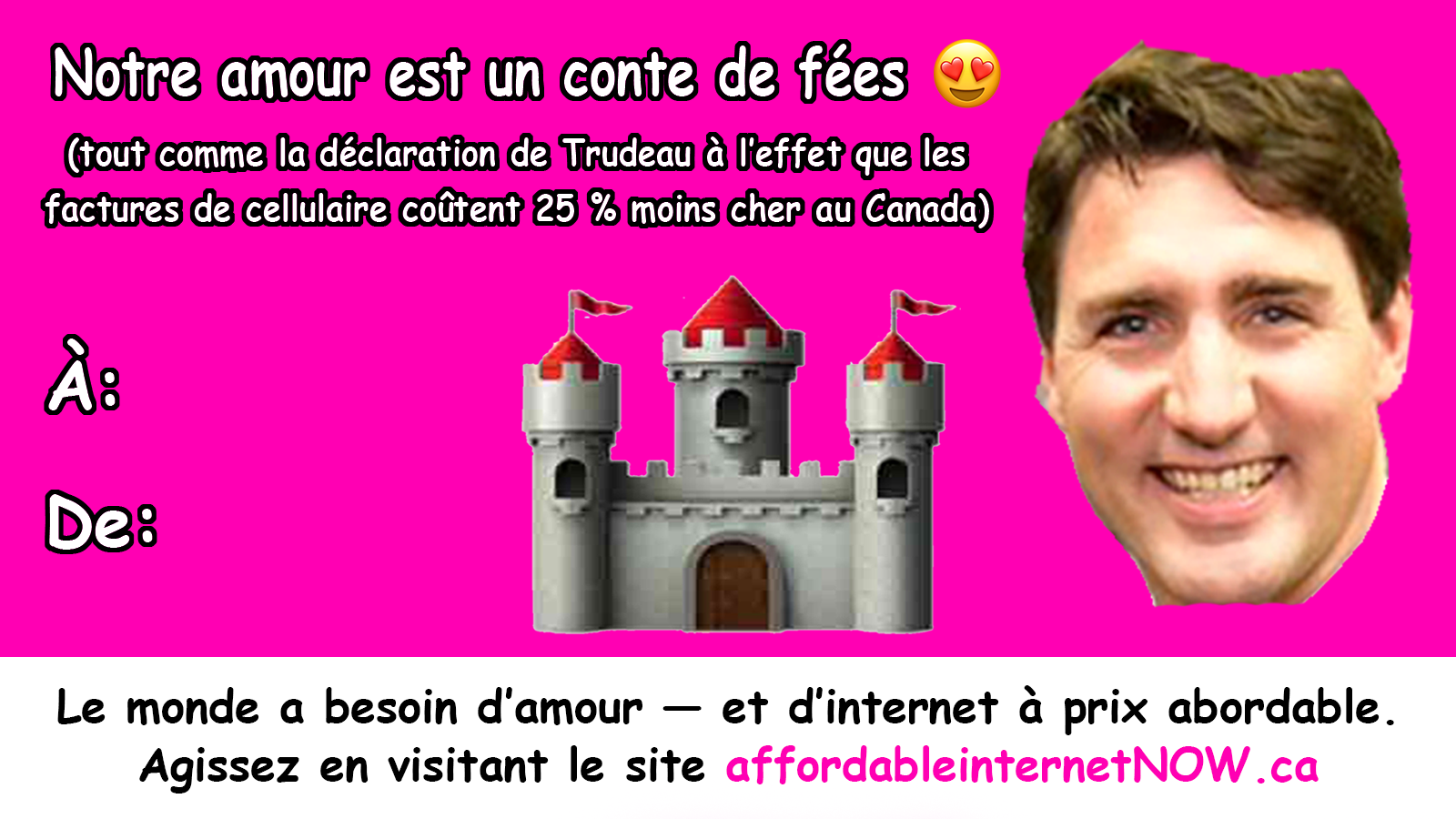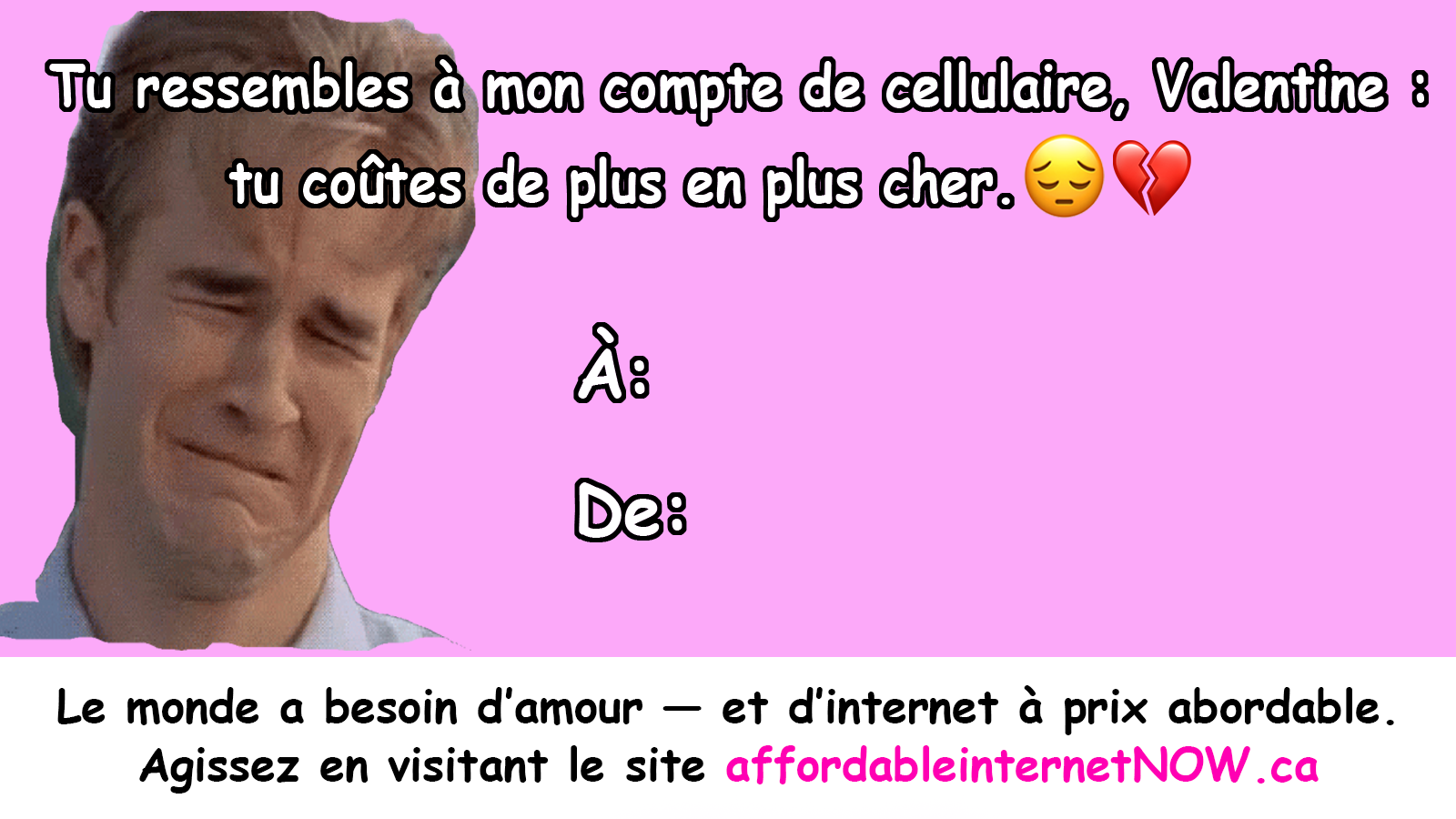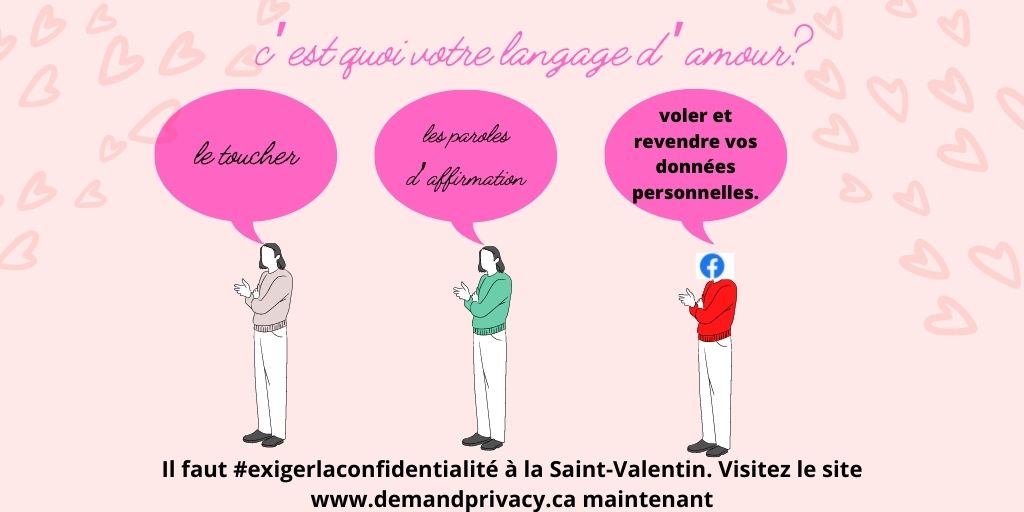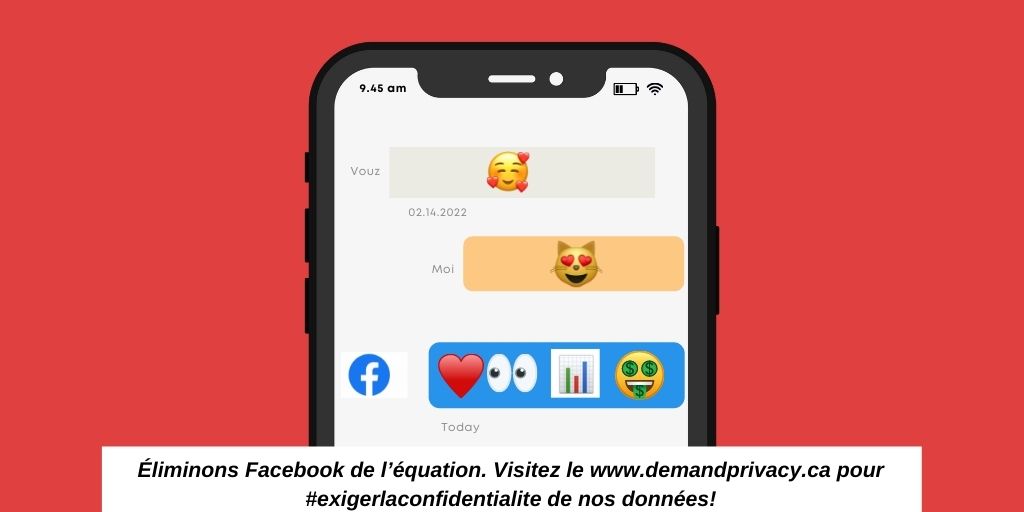 Even on cupid's birthday, we can't let our government forget that people in Canada continue to pay some of the highest prices in the WORLD for Internet and cell phone services. We're done waiting around for the Internet to magically become affordable under Big Telecom's rule; we're going to make the government listen to people, not telecom giants. If you haven't already, email Trudeau and Cabinet telling them to bring down our Internet and cell phone prices to match up with the rest of the world at affordableinternetNOW.ca!
That's not all. On privacy, our need for government action has never been so urgent. In January, news broke that Telus gave your location data to the feds during COVID-19. Canada's privacy laws failed to protect us, which is why more than 10,000 members of the OpenMedia community are calling for new privacy laws in Canada that include enhanced powers for the Office of the Privacy Commissioner of Canada. If you haven't already done so, sign the petition now at demandprivacy.ca!
2022 has barely started, and yet we can already feel that this is going to be a huge year for our digital rights. Thank you again for being part of this pro-Internet movement — and have a very happy Valentine's Day!