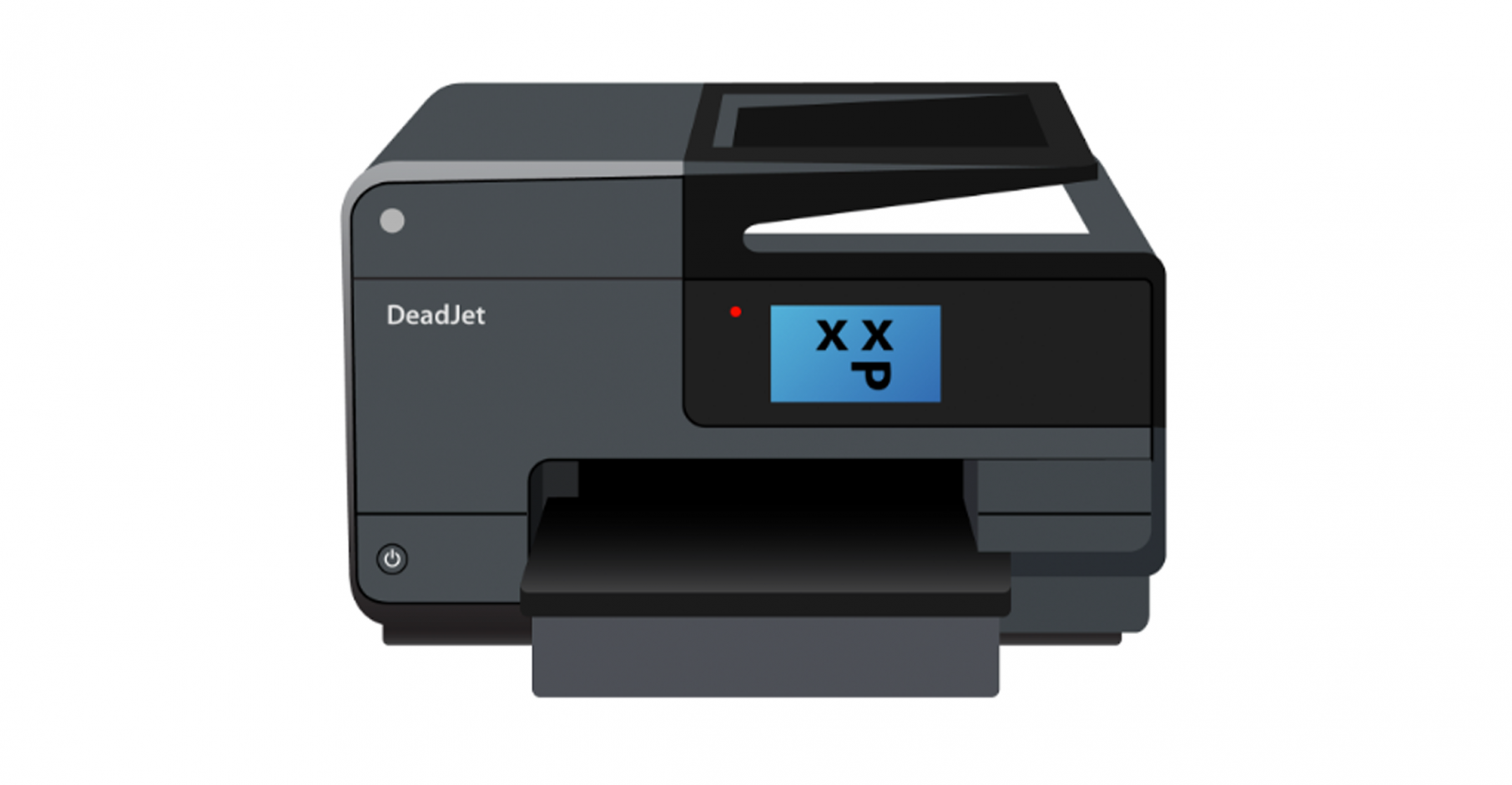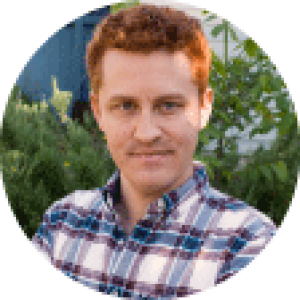 By Jesse Schooff
October 21, 2016
Traitorous Technology
It's such a common occurrence that it has become a trope, a joke: The printer that doesn't work; The printer that runs out of ink just when you need that essay printed. Frustration with printers has inspired copious fodder for comedy, including an infamous scene from the movie Office Space. But behind all the everyday frustration and hearty guffaws, there's something more sinister at work.
Old-school techies like to claim that over the past 10-15 years, printers have become more affordable but less reliable. Meanwhile, the cost of ink and toner cartridges has gone way up. Much has been written on the issue, with many tech pundits complaining that modern inkjet ink is more expensive by volume than gas, champagne, or human blood. The pricing scheme makes it seem likely that companies sell cheap printers at break-even or a loss, and make up for it with the profit margin on ink cartridges. The high cost of "official," manufacturer-branded ink cartridges has driven many users to buy cheaper third-party cartridges, which are sometimes refilled or refurbished. Naturally, printer companies are quick to claim that third-party ink cartridges are unreliable and produce inferior-quality prints, a claim which doesn't align with many users' experiences.
Recently, a number of people who owned HP inkjets found that their printers had suddenly stopped working. 123ink, a Dutch online retailer of generic ink cartridges, received a large number of complaints on September 13, 2016. Specifically, people's printers were telling them they were using a "damaged" cartridge. 123ink decided to investigate the issue. They received feedback from over a thousand customers, all of which indicated that on 9/13, certain HP inkjet printers had stopped accepting generic ink cartridges.
The fact that this failure occurred on the same day worldwide can only mean one thing: at some point, HP installed firmware on these printers (whether in the factory or via software update) that would stop accepting third-party ink cartridges on a certain date.
Suffice to say, users were livid, as HP's own support forums will indicate. Consumers are right to be outraged, because this is just the latest battlefront in a technology ecosystem where our own devices work against our best interests. There's a broad-reaching discussion to be had with regard to computers and phones. However, computers and phones no longer possess the distinct nature of having CPUs and software. TVs, thermostats, even appliances like refrigerators now have complex software built in which allow for all sorts of novel functionality and connectivity. The Internet of Things is the term we use to talk about everyday gadgets having global connectivity.
Modern devices having software often means that they get software updates. Users have gotten used to updating the software on their computers, phones, video game consoles, etc., in order to add features, improve security, and fix bugs. However, software updates don't always add functionality, and sometimes they even remove it.
As an example, in 2014 Google bought Revolv, a company that built devices and software for home automation (ie: turning on lights, HVAC, and other devices at certain times, or remotely over the internet). This past May, Google pushed out a software update that bricked all Revolv devices, and stated matter-of-factly that Revolv was no longer supported and users should upgrade to the comparable Google Nest system. For anyone who spent a significant amount of money setting up their home with Revolv, it was a pretty bitter pill.
Some tech-savvy readers may wonder if there's a way to hack Revolv devices so that they'll work again – but that can be a dangerous proposition. The United States' Digital Millennium Copyright Act means that anyone in the US who publishes a way to hack these devices (eg: new software to make them work again) could be charged with a felony.
These kinds of usage restrictions are showing up in unexpected places. For generations, farmers have repaired their stalwart tractors and other mechanized equipment with a trusty toolbox and some elbow grease – that was just part of being a farmer. But the latest generation of farmers has been flummoxed by tractors with built-in software, which requires connection to a John Deere service administrator console to make even basic repairs and changes. This means that farmers can't perform any maintenance themselves, but instead need to take their tractor to an authorized service provider.
The current generation of farmers I mentioned includes some programmers and hackers, and such people are trying to hack unauthorized consoles which would allow anyone to service their John Deere tractor. Unfortunately, John Deere has argued to the US Copyright Office that farmers servicing their own tractors is a violation of the DMCA.
These are the sort of ludicrous restrictions which prompted Cory Doctorow to satirically write about a future where dishwashers won't wash third-party dishes. When we shell out our hard-earned cash to buy a device, we should have the reasonable expectation that said device is working for us – not against us – to make its manufacturer more money. Further, devices shouldn't be designed to impede us when we try to repair or service them ourselves.
On September 28th, amid wide customer backlash, and a scathing open letter by Cory Doctorow and the Electronic Frontier Foundation, HP announced that they would offer an optional firmware update for their printers to restore the functionality which the company removed. Hopefully, customer pushback will continue to help keep overreach by manufacturers in check. Nonetheless, it's yet another reminder that as citizens of the digital age, we have to be vigilant, even against the very objects we own.
---
Jesse Schooff is a Volunteer Content Creator for OpenMedia. Born in Toronto and raised in Vancouver, Jesse studied music composition at UBC. For the past 13 years he has been the systems administrator and IT help desk for a small Canadian company. He has a lifelong passion for politics and technology, and is a vocal advocate of tech security, digital rights, and the open internet. You can read more of his stuff on his blog at GeekMan.ca
Read more at Jesse Schooff

>
Comments