Our Diverse Network of Supporters
OpenMedia is a networked organization. This means that we collaborate with a fluid and broad-ranging network of organizations and people. Network contributors include non-profit organizations, foundations and philanthropic organizations, small businesses, web service providers, and small startup Internet service providers. OpenMedia also relies on a broad range of volunteer contributions for everything from expert advice, to funding, to outreach support and everything in between. We are extremely grateful to every one of our supporters.
OpenMedia is a crowdsourced and crowdfunded organization. We do not take on projects that are funded solely by any one organization or set of organizations – grassroots support is a must for our work. While the majority of our financial support comes from grassroots individual donations, we are also proud of the uniquely diverse and decentralized mix of aligned organizations that make voluntary contributions to OpenMedia.
Core Policies on Crowdsourcing and Diversified Funding:
For OpenMedia to truly be able to put forward effective crowdsourced policy recommendations it is critical we remain independent of undue influence from external businesses, organizations, or governments.
We have two core policies that ensure we maintain our independence and are driven by our supporter community of Internet users:
1. Crowdsourcing
OpenMedia is a civic engagement platform for the Internet community. For us, civic engagement means crowdsourcing our internal and public-facing work based on our operating principles, the 'advice process' of Teal organizations, and principles for effective crowdsourced engagement.
Why? We do it because it builds trust, shows people the power they have, and provides evidence that we can cooperate and work together to overcome challenges. In modern society people are told that they do not have power, that they can't trust other people, and that there are scarce resources they must compete to obtain. Many feel isolated and rightly alienated from hierarchical government and business bureaucracies that often seem to operate as mere conveyors of concentrated power. The open Web will not survive this institutional context that is fundamentally adverse to its values for long. The open Internet and its values of open collaboration and sharing can only be maintained if we reimagine our democracy and our economy.
This is why we develop our policy positions through consultation and crowdsourcing projects involving hundreds of thousands of Internet users. By modeling participatory processes and empowering the voices of everyday Internet users, we can show the way toward a more connected brighter future for us all. Some examples are our crowdsourced action plans for Access, Free Expression and Privacy, and our Internet Voice Tools on EU copyright policy and U.S. net neutrality. We even crowdsource what we should say during meetings with government ministers!
2. Grassroots and Diversified Funding
We have always been a crowdfunded organization. We know our strength and power comes from the individuals and organizations that make up our community. It is important to us that our revenue sources reflect who we serve. At OpenMedia we maintain our independence and integrity by ensuring that a majority of our operations are supported by small grassroots donors.
We are proud to draw the majority of our funding from small donations from private citizens so as to maintain accountability to the communities we serve. In our 2014 audited financial statements, over 57% of our revenues came from small contributions from individuals averaging 9$/month and $24 one-time.
Aside from our focus on grassroots donations, we adhere to a number of specific values to maintain our independence:
We aim to have no non-grassroots category of financial support account for more than 20% of revenue overall.
We aim to ensure that no single source of funding comprises more than 15% of our revenue in a given financial year.
Members of our board are not permitted to account for more than 5% of overall funding to OpenMedia.
These values ensure that no single organization or set of aligned funders are permitted to unduly influence our work. These values apply to organizations, foundations, philanthropies, businesses, and government entities
Meet our Supporters
*Chart data based on OpenMedia 2014 audited financial statements.
What does OpenMedia do with community contributions?
*Chart data based on OpenMedia 2014 audited financial statements.
Below is a list of organizations that have contributed over $500 financially to OpenMedia's work over the course of the last two years and who wish to be recognized for their support. We always uphold the privacy of our supporters first and foremost while working hard to ensure we continue to lead in governance transparency.
We would be remiss if we failed to recognize the all-important in-kind support we receive from other individuals and organizations. They are far too numerous for this web page but you can see some of the many organizations, experts, and individuals we collaborate with in our networked coalitions here, here, here, here, here, and here.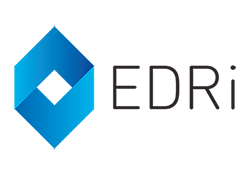 OpenMedia also holds Observer Status at EDRi, the European Digital Rights Initiative, a network of 36 civil and human rights organisations from 21 European countries that works to promote, protect and uphold fundamental human rights and freedoms in the digital environment.
Platinum Level/$20,000+
Canadian Internet Registration Authority (CIRA), Distributel, Frederick Ghahramani, Google, Mozilla Foundation, Private Internet Access, Teksavvy, The Office of the Privacy Commissioner of Canada.
Gold Level/$10,000+
Canadian Media Guild (CMG), Internet Society (ISOC), Joseph Rowntree Reform Trust, Roots Action.
Silver Level/$5,000+
Check Your Head, Hootsuite, Ice Wireless, Skyrocket Digital, Start Communications, Sugar Mobile, Tucows, TunnelBear.
Bronze Level /$2,500+
BC Nurses' Union, Canadian Association of University Teachers, Council of Canadians, CUPE National, CWA Canada, ExpressVPN, Ken & Debbie Rubin Foundation, NordVPN, Scott Nelson, Tim Bray, Unovation, VMedia.
Friends/$500+ Level
Affinity Bridge, Agentic Digital Media, British Columbia Library Association, Boris Wertz, Briteweb, Coastal Home Inspection, Construction Maintenance and Allied Workers Canada, CUPE BC, FNEEQ, Golden Frog, Gossamer Threads, HeroNet, IXmaps Project, Koumbit, Matt Buie, North Coast Radiology, OpenConcept, PSAC BC, PureVPN, Skyway West, Sync.
*Thank you to the many many many more small businesses who contributed to our work. We couldn't be more grateful.