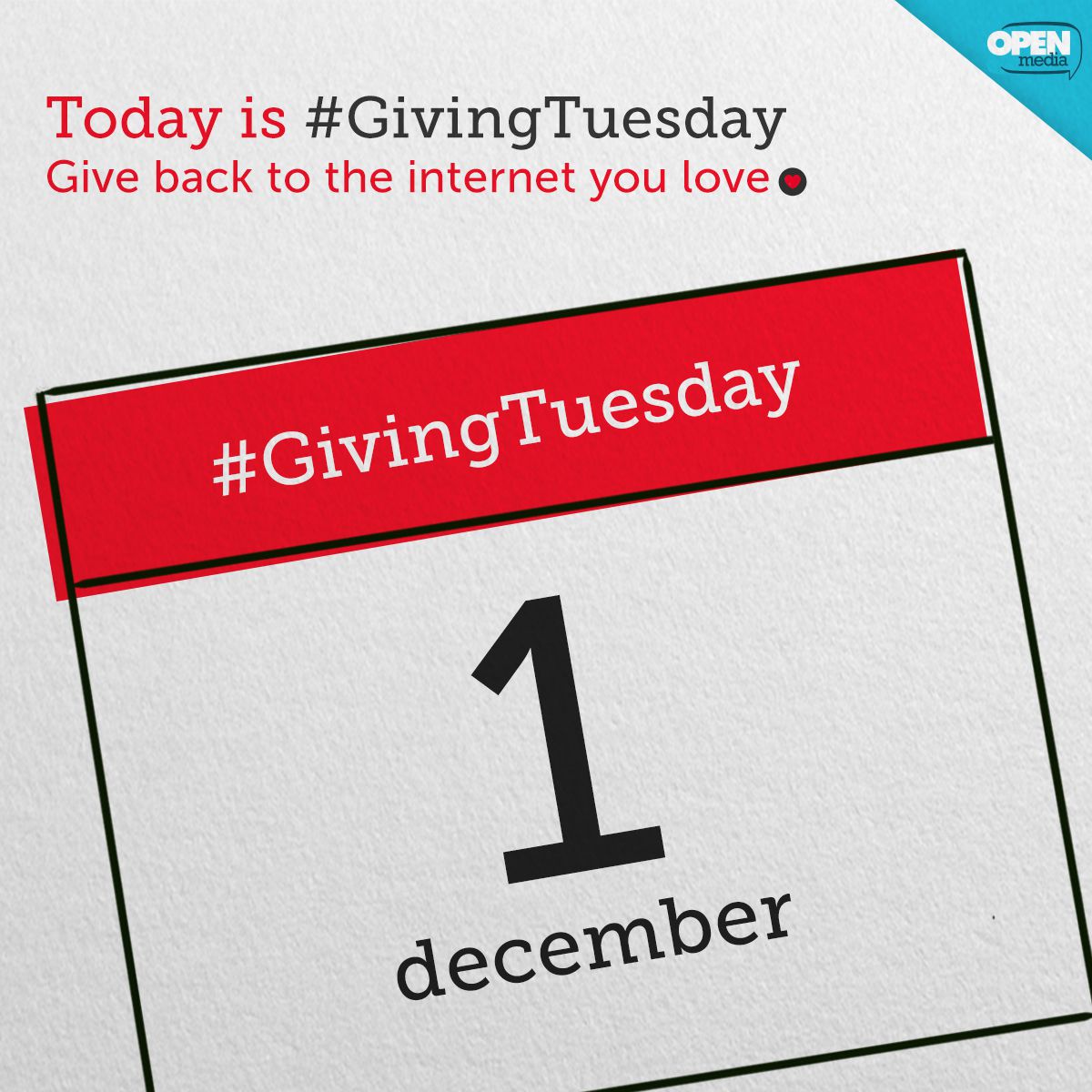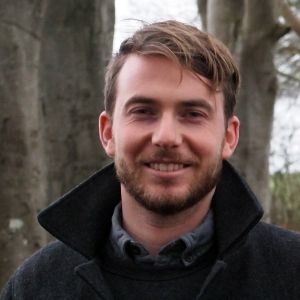 OpenMedia original article
#GivingTuesday: Give back to the Internet you love
Here at OpenMedia, we're committed to fighting for the open Internet's power to connect people, improve democracy, and support people making a difference in all kinds of ways.
#GivingTuesday began in 2012 as a response to the massive amount of shopping happening around this time of year with #BlackFriday and #CyberMonday.  And if you're feeling a little guilty for how much cash you've dropped — along comes #GivingTuesday. "What about a day for giving back?," people asked. Since then, the movement has grown and lots of nonprofit organizations have joined.  So let's get this out of the way: today, like the rest of the year, our team at OpenMedia needs your help to fight for a free and open Internet.
Why do we need to ask for donations on a regular basis? As a community-backed nonprofit, we count on people like you to support our long-term campaigns. Your help keeps us independent and free to oppose anyone who threatens our digital rights.
Naturally, we don't expect everyone who reads our emails, visits our website, and takes action using our tools to donate in response to every appeal for support. Most people, at any given time, are able to contribute to the cause in different ways, whether it's signing a petition, sharing our work with friends, or chipping in a few bucks. It all helps, and we're immensely grateful for every click, keystroke, signature, or dollar the pro-internet community chooses to contribute to the cause.
We work hard to respect community contributions and put them to work for the greatest impact—over the past two years, every gift to our global campaign to fight the Trans-Pacific Partnership has enabled 875 people to directly speak out with OpenMedia tools, informed over 890 people via email, and exposed thousands more people to our message via social and traditional media coverage. When you choose to give, this is just part of the impact you're having!
So what's at stake? A lot. If Big Telecom giants win their fight to overturn the community's Net Neutrality win in the U.S., for example, they would have the power to reshape the Net to become Cable TV 2.0. The Internet could lose a great deal of the free and open magic that lets changemakers build sites, services, campaigns, and connections that make the world a better place.
As a member of our OpenMedia community, I know you actively give back and make a difference all year long, and we're immensely grateful for that. So this #GivingTuesday, do something good for the world. No matter how you do it, you have our thanks.
Comments