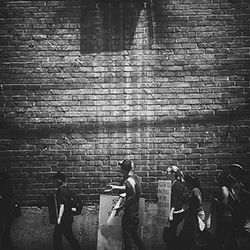 OpenMedia original article
You won't want to miss out on Saturday's Day of Action against Secret Police Bill C-51
Sadly, under Bill C-51, these expansive new powers won't be matched by any new oversight measures, leaving Canada with virtually no effective parliamentary oversight of Canada's spy agencies - a situation that is unheard of among Canada's Five Eyes partners in the U.S., U.K., Australia, and New Zealand.
Thanks to the efforts of our community, the movement against C-51 is growing rapidly. As Canadians spoke out in the tens of thousands, reticent politicians started coming out of the woodworks to reflect our concerns and demand amendments to the bill.
And it's working: recently, many Conservatives have been airing their worries about the bill. Former CSIS agents are even speaking out - arguing that the Bill goes too far and will open the door for abuses.
That's why it's so important to get out there and let your voice be heard. Here's how to help out in these crucial final hours:
If you've yet to do so, join the over 80,000 Canadians speaking out about this reckless legislation at https://stopc51.ca/

Find out about National Day of Action events in your hometown at we.leadnow.ca/stopc51-om

Last but not least, if you want to do something that's proven to be super effective, send a letter to the editor of your local newspaper using our simple tool at https://OpenMedia.org/SecretPolice
Comments