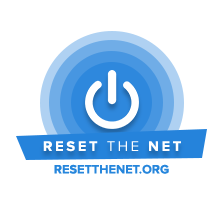 OpenMedia original article
You won't believe how easy it is to start protecting your privacy with these free tools
Sound familiar? Well, let me tell you that even someone with my less-than-impressive technical skills found these straightforward privacy tools incredibly easy to set up and start using. There's nothing to be afraid of - and whether you're a fan of Windows, Mac, Linux, iOS or Android, there are plenty of simple ways you can achieve a step change in your online privacy.
Let's have a look over some of the best tools out there - we're urging everyone to each take a moment to give at least one of these powerful, easy-to-use tools a whirl.
For Windows users:
For Mac users:
For GNU/Linux users:
For Android smartphones:
For Apple iPhone:
Last but not least, there's a piece of advice you've probably heard many times before, but it really bears repeating: make sure you use strong passwords. Securing your passwords is key to protecting yourself online. Check out these tips from our friends at the EFF, and consider using a free password management tool like KeePass or MasterPassword. You can even add a second layer of protection to your accounts on Google, Facebook, Twitter, Yahoo, Dropbox, and other services with 2-factor authentication.
You'll be amazed at how quick and simple it is to better protect your privacy, and that of your loved ones, online. There's a saying around the OpenMedia office for a straightforward technical task: "so easy, even David can understand it" - and all these tools definitely fit the bill!
So don't be scared - these tools can be up and running in just minutes. You'll make your everyday Internet activity much more secure - while sending a powerful message to the spy agencies to boot. And don't forget to tell your friends on Twitter, Facebook, and Google+ just how easy this is. Take a pledge to support Reset the Net today.
Comments