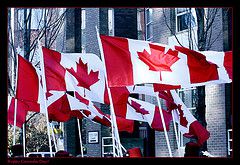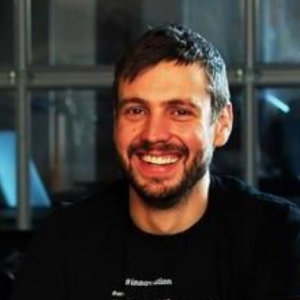 OpenMedia original article
Who to vote for in the CIRA Internet Governance in Canada election
The CIRA election this year will fill five seats on the board of directors. You can vote for three candidates from the Nomination Committee Slate, and two candidates from the Members Slate.
There are a lot of great candidates to chose from, and everyone should make up their own mind, but here are some who we've had some experience with in our work.
Members Slate
I personally nominated Kevin for the election. He is one of the original pro-Internet voices in Canada. Founding Neutrality.ca and championing digital causes, Kevin has over a decade of direct experience helping to make the Internet prosper. He has exceptional technical skills, is the author of Pro PHP and has made considerable contributions to the open source community.

His platform, which can be found at https://www.kevinforcira.ca contains many goals that we at OpenMedia share, including making net neutrality (Internet openness) an official policy position at CIRA.
Michael Geist is a law professor at the University of Ottawa, where he holds the Canada Research Chair in Internet and E-commerce Law. A widely respected public interest expert, Geist was instrumental in our push for Internet openness, helped spread the word during the Stop The Meter campaign, has been a key voice in the fight against warrantless online spying, and has spoken out against the TPP's Internet trap (I first learned about it from him), among other things.

One of Geist's key ideas for CIRA is the allocation of revenues specifically for public interest digital policy research and advocacy.
Marc is one of the key figures behind Teksavvy, easily one of the most aggressive independent ISPs fighting for net neutrality and against usage-based billing. Some may remember that Teksavvy pulled out all the stops in organizing  a net neutrality rally in Ottawa in 2008, in collaboration with our SaveOurNet.ca Coalition. They literally bussed people in from Chatham, Ontario, to where the rally was taking place in Ottawa.

You can read more about Marc's platform in his blog post here.
Nomination Committee Slate
Bill Sandiford is a founding member and president of the Canadian Network Operators Consortium (CNOC), a group of independent ISPs that has regularly pushed for choice in Canada's Internet service market. Bill has advocated for Internet affordability by vocally opposing usage-based billing, and has stood up for indie ISP autonomy by backing initiatives like the CRTC's speed-matching decision. All in all, Bill has been an important voice for indie ISPs in Canada, which is essential.
*Note: Michael Geist also recommends CIRA members vote for Hank Intven
You'll only be able to pick two of the first three for the membership slate, and you'll have to find two more for the Nominations Committee slate, but these are some people with whom we've had the pleasure of collaborating with in our work to safeguard the possibilities of the Internet. We hope it helps you make your choice—don't forget to vote!
Comments