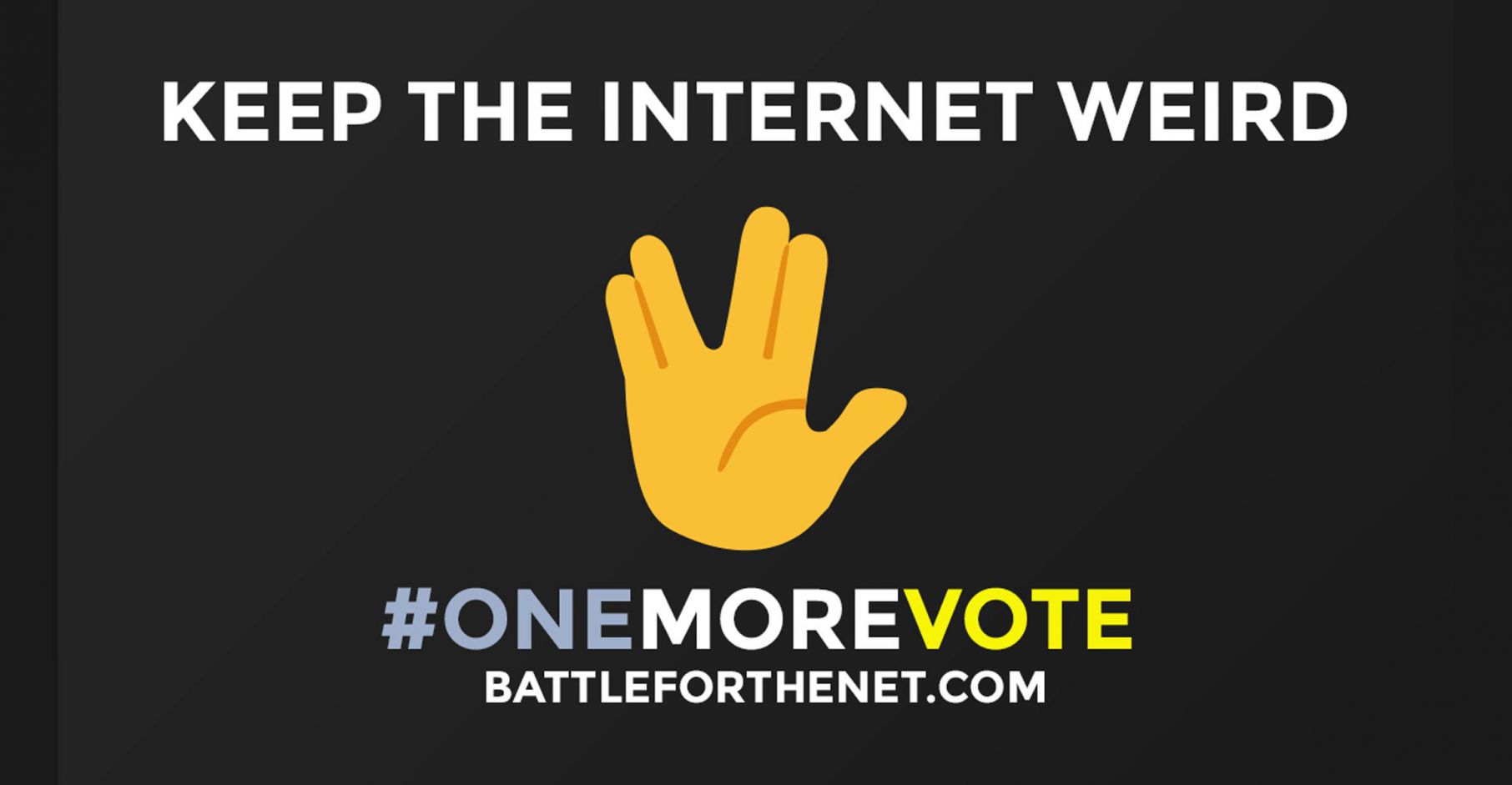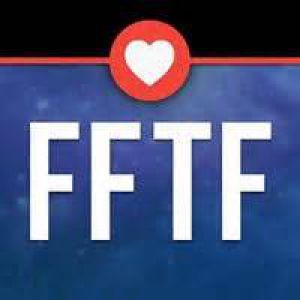 By Fight for the Future
February 26, 2018
We're Joining Operation: #OneMoreVote. Here's Why:
On Tuesday, February 27th, we're joining the groups behind BattleForTheNet.com to create a massive online protest that will flood the Senate with calls and emails. The goal? Secure the final vote needed to pass the Congressional Review Act (CRA) resolution restoring net neutrality in the Senate so we can shift the fight to the House of Representatives.
The day of action is called Operation: #OneMoreVote, because the Internet has never had a clearer mission. The CRA allows our elected officials in Congress to overturn the FCC's disastrous and wildly unpopular repeal of net neutrality with a simple majority vote. If this happens, strong net neutrality rules that prevent blocking, throttling, and new fees from Internet service providers (ISPs) will be back in place to ensure the web remains free and open.
There's already 50 votes confirmed in the Senate, and we know there are a number of others who are still on the fence but are considering doing the right thing. A massive burst of pressure from constituents is exactly what we need to push those undecided senators over the edge (away from powerful ISP lobbyists) and get them to vote for the CRA.
This is an all hands on deck moment and we need every single person reading this to take action. Are you in?
Click here to sign up for Operation: #OneMoreVote, and the organizers will send you everything you need to participate.
You can also join by texting MISSION to 384-387, a chatbot will walk you through it step by step (message and data rates apply, reply STOP to stop receiving messages).
Net neutrality is too important to the future of creativity and commerce to give up now. We refuse to back down and we have a real shot of winning if we keep uniting at strategic moments, like this Tuesday.
Learn more and join the action here: https://www.battleforthenet.com/onemorevote/
Read more at Fight for the Future

>
Comments