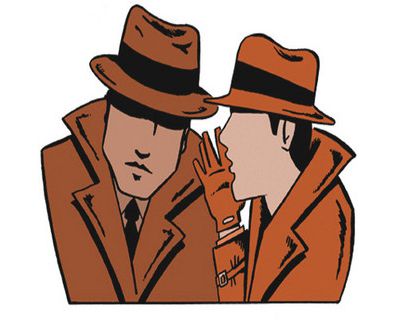 OpenMedia original article
Slate.com: The TPP is The Most Important Trade Agreement That We Know Nothing About
Would you still take the deal? This is not a hypothetical question; rather, this is the take-it-or-leave-it offer made to the public in May by the United States Trade Representative regarding the intellectual property rights chapter of the massively important but little-known Trans-Pacific Partnership Agreement (TPP). Unfortunately, this modest but sad excuse for public participation was the best offer to ask questions and offer input to TPP negotiators since the public phase of the negotiations began more than two years ago. So civil society groups, academics, experts ("nerds"), and regular Joe concerned citizens said yes.
The above Kafkaesque scenario reveals a truly odd and disturbing 21st-century situation. Asking informed questions is probably man's oldest form of letting someone know his views. But in 2012, with all of the technology that allows for unprecedented (if not totally unfettered) flows of information, the vestiges of 20th-century secrecy continue to permeate international lawmaking, as reflected in the negotiations of TPP.
TPP is misleadingly labeled as a trade agreement, making it seem like a relatively narrow and limited agreement involving traditional topics like tariffs and exchange of goods—the sort of government-to-government discussions that seem too esoteric to have much impact on the everyday citizen. It is, in fact, much more than that. As explained by the USTR, TPP is an "ambitious, next-generation, Asia-Pacific trade agreement that reflects U.S. priorities and values." President Obama, who announced the goal of creating TPP in November 2009, has said that TPP will "boost our economies, lowering barriers to trade and investment, increasing exports, and creating more jobs for our people, which is my No. 1 priority." That sounds pretty important—and more than a little vague. Unfortunately, we don't know much about it beyond those platitudes.
Here's what we think we know. Based upon the leaks that have occurred, it seems that an enacted TPP would require significant changes in U.S. and/or other signatory countries' laws. It would curb public access to vast amounts of information in the name of combating intellectual property infringement (or piracy, depending on your choice of words). The owner of the copyright in a song or movie could use a "technological protection measure"—what are often called "digital locks"—to prevent your access to it, even for educational purposes, and regardless of whether the owner had the legal right to do so. Your very ability to read this article, with hyperlinks in it, could be affected by TPP. So, too, might your access to works currently in the public domain and available free of charge. And these concerns are only related to the intellectual property rights chapter of TPP. There are apparently more than 20 chapters under negotiation, including "customs, cross-border services, telecommunications, government procurement, competition policy, and cooperation and capacity building," as well as investment and financial services. Technically, TPP would only take effect in the 10 negotiating countries: Australia, Brunei, Chile, Malaysia, New Zealand, Peru, Singapore, United States, and Vietnam. Mexico joined recently, and Canada and Japan may soon follow. But in reality, it would also affect citizens of any nations that interact with at least one of those 10—which means even the shut-off North Korea might feel its influence. Read more »
--
Read more at Slate.com
Tell our governments to stop signing our rights away to lobbyists, sign the StopTheTrap.net petition »
Comments