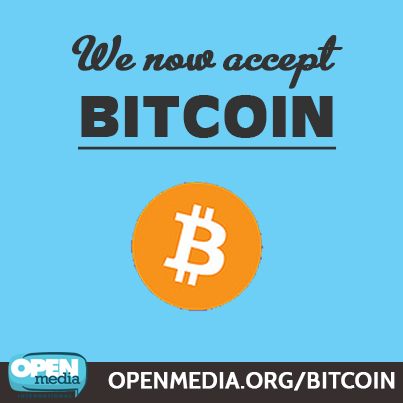 OpenMedia original article
By popular demand: OpenMedia.org now accepts Bitcoin!
OpenMedia has always been passionate about the potential for open-source technology and ideas to improve old hierarchical structures, political processes, and ways of sharing free expression. 
Bitcoin is one part of this ongoing movement brought about by the open Internet. It may not be perfect, universally adopted, or permanent, but the incredible interest it's generating is proof that Internet users aren't waiting around for change to happen--they're creating it. 
As more and more people get involved in Bitcoin, OpenMedia has been getting more and more requests to accept donations in this currency. 
Our community has always been the driving force behind our work, and the source of some of our best ideas. We can't say no to so many of you! 
Comments