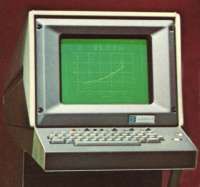 Paradis talks digital economy at Canada 3.0
While we're generally happy that federal government plans to craft a national digital strategy, we wonder why it isn't moving faster to support it given that Canada is clearly lagging behind the rest of the world in key metrics. We're falling behind other industrialized nations on all things digital: our Internet is slower and more restricted, and both mobile and wired access to the web are more expensive.
We hope that Paradis realizes that Canada is lagging in the four key areas of our digital economy (speed, openness, affordability, content), and that this needs to be remedied soon to ensure we do not remain a digital laggard.
In his speech, Paradis seemed to indicate an understanding of the increasing urgency of such a digital strategy:
This industry moves too fast, and our approach needs to be able to adapt just as quickly.

But I am here to tell you that our government has heard you.

I am here to tell you that we are committed to delivering a Canadian digital economy strategy:

One that is based on my conversations with you;
One that challenges our innovators;
One that drives new technology; and
One that, through technology, benefits our entire economy.
For the sake of Canada's digital future, we certainly hope the government has, in fact, heard us and is willing to act with Canadians' interests in mind.
--
Read the script of Paradis' speech »
Read Industry Canada's press release »
Read our Action Plan for a Connected Canada, and send it to your MP »
Comments