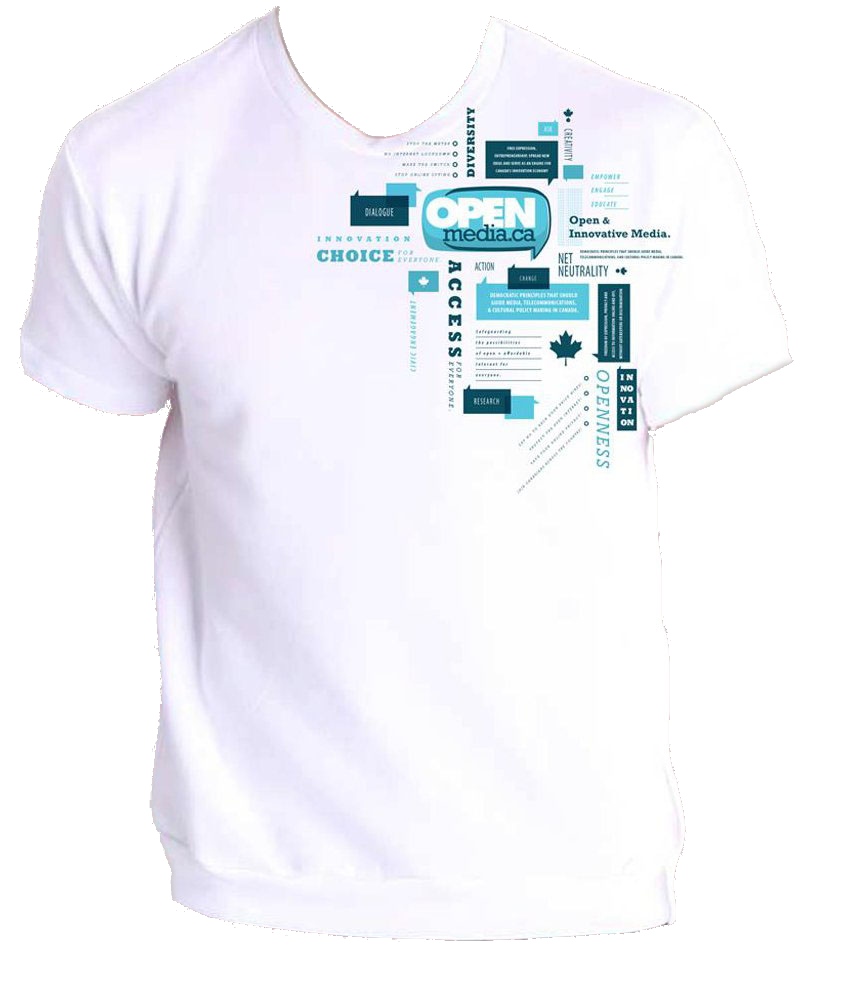 OpenMedia.ca gear is here!
All proceeds from the OpenMedia.ca gear will go towards OpenMedia.ca's campaigns so grabbing yours is great way of supporting our work. Old conglomerate and government bureaucracies want to clamp down on the Internet, but together, we can push back. When you're walking down the street and spot someone wearing OpenMedia.ca community gear, be sure to give them a high-five! That's what this all about, multiplying our voices by coming together as a community.
For the Internet,
Shea, on behalf of the (now very well-dressed) OpenMedia.ca Team
P.S. Be sure to buy your gear—using the code "OpenMediaTee"—before the weekend's out in order to get your 10% discount! Need help with the store or need to get in touch? Contact us at store@openmedia.ca.
Comments