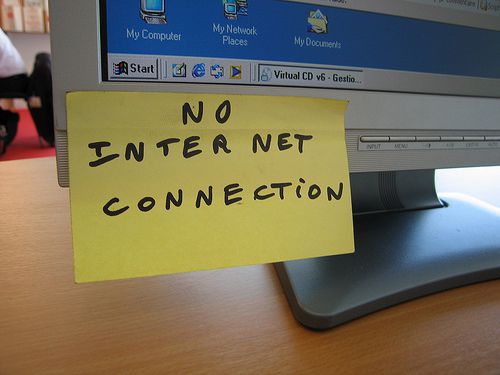 OpenMedia original article
News Limited Network: United Nations wants control of web kill switch
A draft of the proposal, formulated in secret and only recently posted on the ITU website for public perusal, reveal that if accepted, the changes would allow government restriction or blocking of information disseminated via the internet and create a global regime of monitoring internet communications - including the demand that those who send and receive information identify themselves.
It would also allow governments to shut down the internet if there is the belief that it may interfere in the internal affairs of other states or that information of a sensitive nature might be shared.
Telecommunications ministers from 193 countries will meet behind closed doors in Dubai next month to discuss the proposal, with Australia's Senator Stephen Conroy among them.
The move has sparked a ferocious, under-the-radar diplomatic war between a powerful bloc of nations, led by China and Russia, who want to exert greater controls on the net and western democracies determined to preserve the free-wheeling, open architecture of the World Wide Web.
The battle for control has also seen a cartel of telco corporations join forces to support amended pricing regulations changes which critics warn will pave the way for significant increases in the cost of day-to-day internet use, including email and social media.
While Senator Conroy said this morning he would not be supporting any changes to the current arrangements, the decisions made by other powers could also have a huge impact on Australian web users.
"We don't believe the existing system needs any significant or radical change. We don't believe a case has been made at all," a spokesman for Senatory Conroy told News Ltd.
Simon Breheny, Director of independent thinktank, The Legal Rights Project, told News Ltd that Australia would end up with a "lowest-common-denominator situation" whereby what Australians could view on the internet could be controlled by dominant member countries.
"If we sign it, it will mean we won't have the freedoms we have no regarding commerce and sharing of ideas," he said.
"That's the greatest concern - rather than going beyond commerce, it comes into the field of sharing political and religious ideas."
In a show of unity, civil rights groups, big communications corporations including Google and international labour unions are to meet in London today to launch a global campaign and petition titled Stop the Net Grab.
Led by the International Trade Union Confederation, it will appeal to the UN and ITU itself to immediately open the plan for global debate and demanding a delay of any decision until all stakeholders - not just governments are given a voice. Read more »
--
Read more at News.com.au
Comments