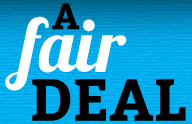 New Zealand pushes back against TPP agreement; calls for a "fair deal"
As an alternative to the secretive and restrictive provisions in the TPP, InternetNZ proposes a transparent discussion of a 'Fair Deal' that opens up new trade opportunities without forcing countries to make copyright law changes that would take a major toll on the national economy.
It's great to see international support growing for the StopTheTrap.net campaign. Join the campaign here, and find out about InternetNZ's Fair Deal campaign here.
Comments