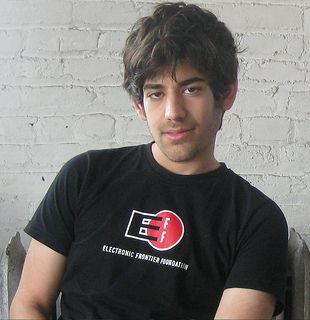 OpenMedia original article
Inspired by Aaron Swartz
"I think everyone should be inspired by what this one young person has been able to accomplish in his short life. Beyond that, I think the takeaway from this incident is that allowing old bureaucracies to impose punishments and restrictions on the emerging participatory economy and society creates tangible, if hidden, personal and social costs. ... Aaron took on a disproportionate amount of those costs, and his passing is emblematic of the fact that we can no longer sit by and allow this to continue." -- Steve Anderson, executive director of OpenMedia.ca
Article by Massoud Hayoun for the Vancouver Observer:
The death of Aaron Swartz, who revolutionized the Internet's capacity to empower and inform dissidents from China to the Middle East with RSS and Reddit, has international digital activists declaring "We are all Aaron" in the fight for a free Internet – at a time when Canada's own Open Media movement is entrenched in a battle against the repression of Online freedoms.
Swartz, 26, committed suicide Saturday, weeks before he was slated to stand trial for allegedly downloading millions of academic articles illegally from Massachusetts Institute of Technology (MIT) subscription service JSTOR to make them available to the public.
A key proponent of the movement against the US Congress' infamous Stop Online Piracy Act (SOPA), which would have largely restricted the nation's Internet freedoms, Swartz was up against what his family and colleagues have qualified as "prosecutorial overreach," pouring energy and funds into a ferocious legal battle.
An online petition to the White House demands that US District Attorney Carmen Ortiz step down for her role in the case against Swartz. Read more »
--
Read the full article at vancouverobserver.com
Comments