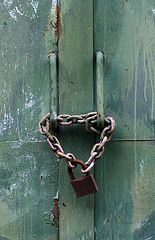 OpenMedia original article
Huffington Post: Fierce Opposition to Bill C-11 on Eve of Passage
Digital locks are by far the most controversial aspect of Bill C-11, says University of Ottawa law professor Michael Geist, the Canada Research Chair in Internet and E-commerce Law.
On the one hand, the government gives Canadians the right to use and manipulate copyrighted material for their own personal use, allowing for time shifting, back-up copying and format shifting But if there's a digital lock, the lock trumps all other rights. It's illegal to break the lock even for personal or educational use.
"In many ways there is an awful lot to like about the bill," Geist told The Huffington Post Canada, citing new fair dealing provisions that allow for education, parody and satire exceptions, a distinction between non-commercial and commercial use of copyrighted material and exceptions that allow educational institutions to use material openly available on the Internet.
"The one big exception to that though is the lock because, let's face it, the overwhelming majority of people who appeared before the committee, well over 90 per cent of people who participated in the consultations, identified this as their core concern and they all argued against the approach that we see in Bill C-11," Geist said.
The public's concern about overarching digital lock provisions, however, were sidelined in favour of American interests, he argues.
"I don't think there is any doubt that this is strictly a function of U.S. pressure," he said in an interview Friday.
The opposition tried to bring forward amendments to the bill but the government rejected them. Even an amendment that would have allowed those with perceptual disabilities, such as deaf or blind Canadians, to break digital locks in order to transfer the content to Braille or to add subtitles for closed captioning was defeated.
NDP MP Charlie Angus was livid Friday over the government's refusal to make a minor tweeks to the legislation.
"My daughter went through school deaf and to get copyright material she had to actually break the lock rhythm which is used to access material," Angus told Industry Minister Christian Paradis.
"Why would the Conservatives not work with us on a clear amendment that would ensure that students with perceptual disabilities are not treated as criminals for accessing material in an educational format so they can succeed?"
Paradis told Angus he was citing an isolated situation and that, as a whole, the bill is fair.
"When we talk about digital locks, we know this provides protection when the time comes to innovate," he told Angus.
Angus' colleague, fellow musician and NDP heritage critic Andrew Cash told HuffPost that as an artist he believes the digital locks go too far.
"Sharing of our work in the digital space is not necessarily a bad thing for the bottom line for artists," he said.
"The guy who is uploading 10,000 songs to distribute all over the place for free is not the same as the guy who bought a CD or got a copy of it from a friend to get into. You don't know how that guy is going to spend his money down the road," Cash said about reaching new fans.
"The problem now is that multi-million media companies want to stomp that behaviour out of existence, but it is really counter-productive," he said.
Jason Kee, the director of policy and legal affairs with the Entertainment Software Association of Canada, argues the locks are needed to keep his industry thriving and to stop piracy in online gaming.
--
Read more at http://www.huffingtonpost.ca
Comments