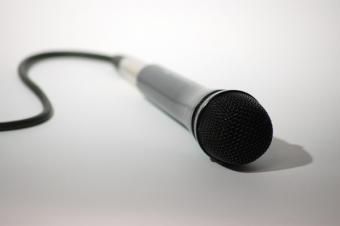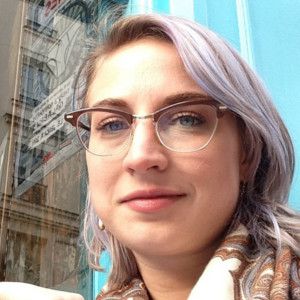 OpenMedia original article
EU Consultation woes: is this thing on?
At the Save the Link network, we've been paying special attention to this key consultation on the role of online platforms, as it threatens to open the door to dangerous new anti-user and anti-innovation proposals like the link tax and the expansion of legal liability for online sites and services we all use every day (think: Twitter, YouTube, reddit, and others) — meaning that these sites would have to police, moderate and filter users links and comments on their sites.
We're talking about important stuff, here. Like the future of the Web.
Our supporter, Fred, puts it nicely on Facebook:
If an internet hyperlink can be copyright protected, then they better arrest every single librarian in the world! They all work with, create, use and maintain a huge copyright violation called a "library index" built with small cards and organized using an obviously evil thieving plot called the Dewey Decimal system. Lock them all up and throw away the key!

Might as well close down the libraries and fire the authors, too, because if you can't find the book, how can you possibly read it?
One has to have a degree of sympathy for a lumbering, inherently bureaucratic organization like the European Commission trying to run several, months-long public consultations on how to best craft policies affecting all 28 EU countries, and by logical extension the wider global Internet.
However, in an attempt to collect feedback, the Commission has actually done some things that are making it harder than ever for users and individual citizens to have their voices heard in the process.
One such example is the lack of options for individual users to respond via email to the consultation questions. Instead, users must navigate the EU Surveys website, which for the platforms consultation is almost 50 pages long, with questions written in inaccessible legalese. Just check out this one example:
Do you think that the concept of a "mere technical, automatic and passive nature" of information transmission by information society service providers provided under recital 42 of the ECD is sufficiently clear to be interpreted and applied in a homogeneous way, having in mind the growing involvement in content distribution by some online intermediaries, e.g.: video sharing websites? 
Sorry, what? Sure, I might be able to answer that question if I sat down and read the e-commerce directive, but if we're assuming–which I think we are–that everyday Internet users should have a say in how digital policy is crafted, some time and energy could go into asking them questions they'll be able to understand without completing a Ph.D in Internet governance.
Another issue that has been raised by Copyright for Creativity and 26 other groups in an open letter to both the EU Parliament and the Commission is the biased and selective nature of some of the questions. As they note in their letter:
For example, in the Online Platforms Consultation that is currently ongoing, some questions are only open to 'rightholders', whilst in some cases an explanation related to a question can only be given if the 'Yes' option is selected, i.e. if one agrees with the biased statement proposed.
For a truly objective and consultative process, the Commission has to be willing to meet Internet users where they are at, and to recognize that feedback might not fit into the neatly categorized boxes of typical responses they are soliciting.
As an individual user responding to this consultation, I'd be prevented from answering as both an individual and a rightsholder, even though I've certainly created original content online over which I could claim intellectual property. That makes me a rightsholder. And an individual. And unless I want to answer your consultation twice in its entirety, there's no way for me to effectively have my voice heard. Your move, Commission.
(But actually, we've made it easy for you. Use our Internet Voice Tool today to send your message to the Commission.)
Comments