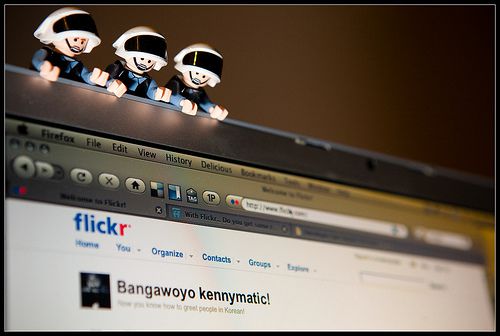 OpenMedia original article
EFF: Proponents of Canada's Online Spying Bill Still Trying to Justify Excessive Powers
As EFF has noted before, Bill C-30 would introduce new police powers allowing Canadian authorities easy access to individuals' online activities, including the power to force Internet companies to hand over private customer data without a warrant. It would also pave the way for gag orders preventing online service providers from notifying subscribers that their private data has been disclosed — a move that would make it impossible for users to seek legal recourse for privacy violations.
Similar gag orders are frequently imposed in the United States, when the FBI issues national security letters (NSLs) seeking customer information. In a case EFF has taken on to challenge an NSL statute on behalf of a telecommunications company that received one of these secret letters in 2011, fundamental due process and First Amendment issues arising from these gag order provisions are a central concern.
Toews, the bill's proponent, has made some outrageous claims about Bill C-30. Early on, he stated that opponents of the bill were either with him, "or with the child pornographers," an apparent attempt to paint the legislation merely as a tool to combat online predators. Yet this framing of the issue was roundly rejected by stakeholders – as EFF reported back in February, internal documents reveal that even the government's own analysts have claimed the powers in question were actually needed for non-criminal investigations.
Indeed, the legislation met with broad criticism across the board. Privacy Experts, academics, all of Canada's Privacy Commissioners (and specifically the Federal, Ontario and British Columbia Commissioners), telecommunications companies, major Canadian newspapers, all opposition political parties, the Internet community, and more than 145,000 Canadians who signed an OpenMedia.ca petition spoke out against the legislation because they understood that it represented an unwarranted invasion of Canadians' online privacy. The message seemed to get through: The legislation was ultimately placed temporarily on hold in the wake of the public outcry. Read more »
--
Read more at EFF.org
Our voices are being heard. See which MPs are standing up for our privacy rights »
Comments