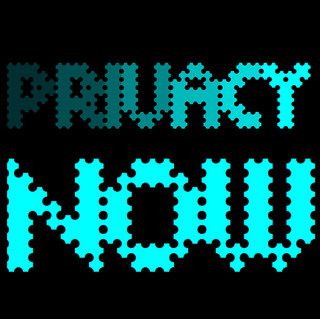 OpenMedia original article
Canadians caused change in Bill C-30 legislation
Your efforts to push back against the online spying bill C-30 through http://stopspying.ca stopped its passing in 2012. Bill C-30 is far from dead however, as discussions continue without input from Canadians.
"Under the legislation, Internet service providers would need to be able to monitor user activity in real time – a potentially expensive investment that telcos hope Ottawa [meaning your tax dollars ] will help fund."
In this new year, Canadians needs to continue to stand up and call for their MPs to make a firm pro-privacy stand at http://openmedia.ca/stand.
Article by Anna Mehler Paperny for The Globe and Mail:
When the federal Conservatives announced they were sending a web surveillance bill back to the drawing board, ministry staff working on the bill found out through news reports that evening.
Bill C-30, which would make it easier for police to track Canadians online, sparked a firestorm of protest when it was unveiled in early 2012 over accusations it abrogated privacy rights. In the face of that opposition the government sent the bill back to committee for revision instead of along to second reading. This opened it up to a wide range of amendments – and a much longer time frame – before being passed.
That decision caught many Public Safety staffers unawares, documents obtained by The Globe and Mail through an access to information request suggest. Further e-mails indicate bureaucrats scrambled afterwards to tweak Conservative talking points to fit the new direction.
On Feb. 15, 2012, after days of vitriolic debate over the cybercrime bill during which he accused opponents of standing "with the child pornographers," Public Safety Minister Vic Toews took a much more conciliatory tone: "We will send this legislation directly to committee for a full and wide-ranging examination of the best way to do what is right for our children," he said in Question Period.
Just before 8 p.m. that evening, someone from the Competition Bureau e-mailed several Public Safety department staffers inquiring about a Globe article saying the bill would skip second reading and go directly to committee. "Do you have any information on this and possible timing?" he asked.
"First I've heard of it," replied a policy adviser.
(Subsequent e-mails that evening found other media organizations had the same information but yielded little else.)
The temporary confusion illustrates just how quickly the Tories changed tack on a bill that went from being a major part of their majority government agenda to a piece of legislation in limbo, still awaiting amendments a year after it was brought forward in its latest form. Read more »
--
Read more at theglobenandmail.com
Call for your MP to make a firm pro-privacy stand at http://openmedia.ca/stand
Campaign: Stop Online Spying
Comments