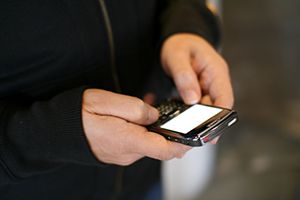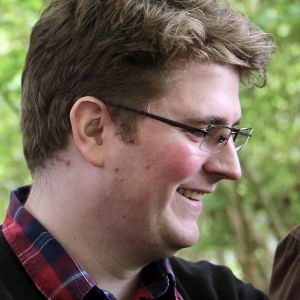 OpenMedia original article
The amazing Canadian service Canadians can't use
These blocking tactics make it very difficult for companies like Ting to offer their affordable services to Canadians, and, instead, they are forced to turn their business south of the border, where Americans now have an affordable alternative to their Big Telecom giants.
Why is this? Well...
Wireless spectrum – or, the crucial public airwaves that allow wireless devices and services to work – is carved up and licensed by the Canadian government to the highest bidders. This gives the holder of that spectrum license control over the transmission of data within a certain region.
In order to create a cross country network that allows users to receive calls, texts, and Internet via their mobile device, giant telecom conglomerates like Bell and Telus negotiate terms with each other to decide how to share access to their infrastructure – especially since each company doesn't have their own infrastructure in every region of the country. And when it comes to providing services to smaller players, like Wind, Rogers was recently found guilty of showing "undue discrimination" against the company when it came to pricing access to their networks.
Now, after years of being coddled by decision-makers in government and the CRTC, the Big Three have managed to abuse their size and power, and regulate our wireless market by preventing smaller companies, like Ting, from buying fair access to the networks. As telecom expert Michael Geist points out, for years the attitude from the Big Three has been "Trust us, the mobile market is rich with choice and very affordable. Move along folks, nothing to see here!" And unfortunately, government has largely placed trust in these giants, which has done little to improve choice in our wireless market.
If you compare the situation in Canada with places like the European Union, where open access to networks for small providers is the norm, you can see a wide range of affordable options for mobile phone and Internet users, with prices dropping 91% in the last 6 years. For example, in the U.K., it's now possible to buy a nationwide plan with 1GB of data for less than the equivalent of $20 a month - rates Canadians can only dream of.
Following years of inaction from decision-makers, the public have grown increasingly fed up with the game being rigged in the Big Three's favour, and are speaking out in huge numbers. Because of pressure from Canadians, we recently won a new national cell phone code of conduct to improve how Canadians are treated by their wireless providers. Canadians have been saying for years that they're sick and tired of paying some of the highest prices for some of the worst service in the industrialized world. And, recently, Canada's Competition Bureau gave scathing testimony at a crucial public hearing, arguing that the Big Three are overcharging their independent rivals and using market power to distort prices.
If you're curious about how exactly these telecom giants have come to amass such power, here's a great high-level visual representation:
As OpenMedia community member Rod Edmonds writes on Facebook:
"Everyone in Canada needs to send this graphic to [CRTC Chair] Jean Pierre Blais cause he doesn't get it yet. Maybe it'll wake him up."
A lack of rules setting fair rates for access has made it possible for Bell, Rogers, and Telus to prevent smaller players, like Ting, from offering more affordable prices on mobile services to Canadians. Finally, under pressure from Canadians, we're starting to see the government make progress. In the last year, to government has pushed forward caps for how much companies like Wind can be charged to roam on networks controlled by the Big Three, as well as set aside valuable wireless resources for more affordable new entrants to Canada's wireless market. They are also studying a proposal by the Official Opposition to study wireless price plan increases that suggest Big Telecom is fixing prices on wireless services.
All of this points to just how dysfunctional the Canadian wireless market is. Smaller wireless providers like Wind offer better value to Canadians but are prevented from growing their market since they are blocked from using the wireless networks in large parts of Canada. Authentic choice in mobile service providers is non-existent resulting in little motivation from the Big Three to improve service in less populous locations. No choice means no motivation for incumbents to adopt new technology that improves service quality like speed and reception. Not to mention their ability to set prices as they see fit.
With the CRTC's review of wholesale mobile wireless service wrapping up, we are hoping to see the government make it easier for newer, smaller players like Wind and Mobilicity to reach Canadians. Setting aside spectrum for smaller companies to bid on is a great first step but much more could be done. It's important to make sure every Canadian has an affordable alternative to the high-cost telecom giants, so that the Big Three can't control the entire wireless industry.
Fair, cost-based rates established by the CRTC would also provide smaller companies a fighting chance to succeed, meaning every Canadian could choose a lower cost plan without being unfairly blocked by the Big Three. Ultimately, the Canadian government would serve the interests of Canadians by adopting policies that open networks to smaller companies giving Canadians better service at better prices. At the end of the day, common sense steps to split the networks from Big Telecom's control are the best way to ensure every Canadian has better service at better prices.
If you're concerned about wireless choice in Canada, then join thousands of other Canadians who are speaking out at https://UnblockCanada.ca, to call on decision-makers to prevent Big Telecom from blocking our access to affordable new services.
Comments